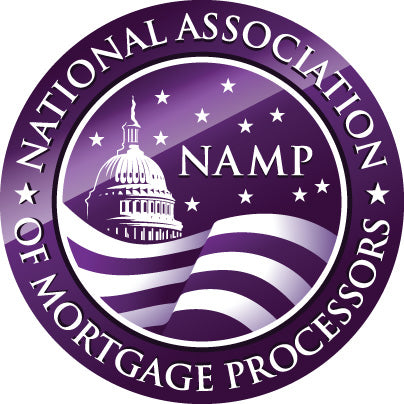 Certified Master Loan Processor (NAMP-CMLP)®
Save

29

%
Save

29

%
Original price
$2,095.00
-
Original price
$2,095.00
Need Help?
Call us today toll-free at
1-800-865-8550 Press 1
for Sales
The
Certified in Mortgage Regulatory Compliance (NAMU®-CMRC)
is a "professional development" training & certification program ideal for residential mortgage underwriters, processors and compliance specialists on the fast track looking to adhere to mortgage regulations and compliance. Having the coveted NAMU-CMRC® status exhibits your dedication in keeping up to date with a constantly changing mortgage industry.
INCLUDES (7) WEBINARS BELOW:
Borrower Protection Acts - "A Complete Overview"
Fair Lending and Equal Opportunity Laws - " Intensive Study"
CFPB Laws - "Preventing UDAAP & Other Violations"
TRID Compliance - "The Essentials"
Anti-Money Laundering Compliance - "Understanding the Laws"
Mortgage Servicing Laws - "The Essentials"
Dodd-Frank Reform Act - "Complete Overview"
NAMU®-CMRC® CERTIFICATION DETAILS:
(7) Mortgage Regulatory Compliance Webinars
2-3 Weeks to Initially Complete
1-Year Unlimited 24/7 Access
Includes: Certified in Mortgage Regulatory Compliance (NAMU®-CMRC)
Instructor-Led Online Recorded Webinars – Watch 24/7 On-Demand
All Course Materials Downloaded as PDF Files
Course Provider: CampusMortgage® (Our Training Division)
Source Links Included – Get Further Clarity & Updates
Ongoing "Concierge" Customer Support for 1 Year
Group Discounts Also Available
FREQUENTLY ASKED QUESTIONS…
HOW IT WORKS: As soon as you enroll, we will email you the links/passwords to the Instructor-Led Online Webinars & Course Materials, so you can start taking the training IMMEDIATELY.
WHO SHOULD ATTEND: Aspiring mortgage professionals wishing to learn mortgage compliance & regulations, from A to Z. Whether you're unemployed and looking to enter the mortgage profession, or you're currently working at a bank or lender as an underwriter, processor, originator or compliance officer, this mortgage compliance certification program will provide the skills you need to succeed as an effective mortgage compliance specialist. Also ideal for compliance managers looking to train their existing staff on mortgage regulations.
ABOUT THE INSTRUCTORS: Each CampusMortgage® instructor has an average of 15+ years of prior mortgage compliance experience. Each instructor also draws from a different knowledge base that may include such areas as: mortgage underwriting, loan processing, FHA, VA, Conventional loans, Commercial lending, USDA Rural Housing Loans and more.
EXAM FORMAT: The exam is a timed 1-hour open-book online "proctored" (via WebCam) 30-question exam (multiple choice/true & false). You must get 75% or higher to pass exam. NOTE: You may also re-take the exam up to 3 times with a 2-week "cooling off" period in between each failed exam. If you fail the NAMU®-CMRC exam three times, you must wait 1 year before you can re-register for the NAMU®-CMRC certification -- the 1-year waiting period will start from the date of the third failed exam.
GRADUATION: You'll receive the Certified in Mortgage Regulatory Compliance (NAMU®-CMRC) certification after you've: 1) completed all (7) training classes and 2) passed a 30-question online "proctored" exam.
REFUND POLICY, CERTIFICATION HANDBOOK & TERMS OF USE: Before purchasing any NAMU® certification program, we recommend you thoroughly read our Refund Policy, Certification Handbook & Terms of Use — which you will be required to have fully read & accepted prior to beginning the certification process.

Need Help? Call us today toll-free at 1-800-865-8550 Press 1